ANNOUNCING THE WINTER ARTS PROGRAM!
ST'ART FROM SCRATCH!
Knitting Bootcamp
March 3, 2-4pm $20
March 8, 6:30-8:30 $20
Register on Facebook HERE
Two dates to choose from (or take both for extra practice). Learn the basics, perfect for those who have never knitted before, or need to brush up on some knitting skills.
This St'Art From Scratch class will give you the basic knitting skills needed to take the upcoming Knitting 101: How to Knit Like a Badass with Ashlee Lackovic (Smashlee Stitches).
VALENTINE'S SIGN MAKING PARTY with ELK VALLEY CUSTOM CREATIONS
chose from 4 different romantic signs and spice things up at home!
HANDBUILDING WITH CLAY SERIES with SHANNON PARNALL
Take one workshop or all! Discover the hows, tips, and tricks to handbuilding functional pottery including Mugs, Plates, Bowls, and Vases
POTTERY DECORATING TECHNIQUES with SHANNON PARNALL
Take the next step and discover how to use a range of interesting and artistic techniques to decorate your pottery. This series works well with the Handbuilding Series
DISCOVERING PASTELS with TERI CLEVERLY
Learn all about creating vibrant art with Chalk Pastels! This class qualifies for the EAC Member Discount!
KNITTING 101: HOW TO KNIT LIKE A BADASS with ASHLEE LACKOVIC
Yes, it is time to discover the fantastic world of knitting! Your EAC Member discount applies to this class!
GLASS MOSAIC with KATHERINE RUSSELL
Act fast, this Glass Mosaic workshop is expected to fill up quickly!
Create a gorgeous glass mosaic in this two day workshop, suitable for all skill levels!
Photography Printing By Demand
WATCH FOR UPDATES ON OUR FACEBOOK PAGE & GROUP
This printing service is for anyone who would like to have quality photos printed on our professional photography printer. Prints will be printed by an Elkford Photographic Arts Club (E-PAC) representative. Call Brenda at
250 464-1949
or Email your photo files to
elkfordphotoprinting@gmail.com

and simply come to pick them up when ready!
​The fee will be determined based on number of prints and print size. EAC Member discount offered!
Plein Air Painting Social
On-going, join our
Facebook Group
www.facebook.com/groups/elkfordartscouncil for the most up to date info!
Join Judy James and Teri Cleverly as they paint Elkford. No cost, no instruction. This will continue into the fall. Everyone is welcome. Bring your paints and paint with us or just stop by to visit. Location, date and times will be posted. Hope to see you there!
Fee: FREE
---
The Art Studio has been instrumental in my personal journey of creativity. I have discovered that I am both a potter and a painter thanks to the classes and mentorship offered at the Art Studio. Life changing! - LeAnne
Powered by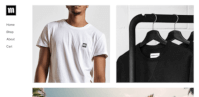 Create your own unique website with customizable templates.