**
PLEASE NOTE REVISED DECEMBER HOURS!
The following are the hours of access to the Art Studio for the period of September 1, 2018 to March 16, 2019:
Monday to Friday 9:00 AM - 9:30 PM
Saturday & Sunday 8:30 AM - 4:30 PM
At this time, there are some known exceptions to the above hours:
Friday, December 14th 12:00 pm to 3:30 pm
Saturday, December 15th Extended hours until 8:00 pm
Tuesday, December 18th Studio closed due to carpet cleaning
Saturday, December 22nd Extended hours until 8:00 pm
Monday, December 24th CLOSED
Tuesday, December 25th CLOSED
Wednesday, December 26th CLOSED
Thursday, December 27th 9:00 am to 4:40 pm
Monday, December 31st 9:00 am to 8:00 pm
Tuesday, January 1st CLOSED
Also note that the Art Studio will be
CLOSED
with no access on Statutory Holidays
; no exceptions:
September 3, 2018
October 8, 2018
November 11, 2018
December 25, 2018
December 26, 2018
January 1, 2019
February 18, 2019
Please ensure to use the SWIPE CARD entry for entering and exiting the Studio (the EAST stairwell entrance facing Kootenay Market). This is to eliminate the chance of the front doors of the Recreation Centre being left unlocked. THE REC CENTRE MAIN ENTRANCE MAY BE USED DURING WINTER SEASON. If this entrance is locked, you must exit via East stairwell.
IF YOU DO NOT YET HAVE A SWIPE CARD PLEASE CONTACT TERI 250-433-7007 TO MAKE ARRANGEMENTS. A $10 DEPOSIT APPLIES.
Please pop your $5 drop-in payment into an envelope with a completed drop-in slip, and drop into the yellow drop box. Be sure to sign your name on the sheet below it as well. ALL STUDIO USERS MUST SIGN IN!

You must be an Arts Council Member to access the studio during Drop In times. If you are a member, you are welcome to bring up to 2 guests with you to try out the studio (a $10 per guest drop-in fee applies)

We ask that Arts Council members who use the washrooms ensure to clean up after themselves if a mess is made. For example, clay and paint should be wiped off the counters. (ALTHOUGH AS YOU KNOW FROM YOUR ORIENTATION CLAY AND PAINT SHOULD NEVER GO DOWN THE SINKS)
Studio Orientations are scheduled throughout the year with Teri. If you want to utilize your drop-in privileges, be sure to attend an Orientation Session to familiarize yourself with the Studio equipment, rules and responsibilities.
Please note the pottery club has reserved the pottery wheels for Monday evenings from 5-9pm for pottery club member use. If there are unused wheels feel free to use one but please be willing to offer the wheel to a pottery club member if needed.
The access hours are subject to change without notice by the District of Elkford. The District will endeavour to provide as much advance notice as possible should the need arise to change access hours, and we will relay that info via facebook and/or website.
This winter... drawers and painters can use the studio at no cost (must still be a Member and sign in). Just bring your supplies, grab an easel and go for it!
Those using Pottery equipment:
- MUST have taken a pottery class with us OR completed Studio Orientations with Teri
- MUST purchase clay from the Arts Council:
$25 per half - box for new red or white clay, or $30 per full box of reclaimed clay. This price includes your firing and glaze fees. Feeling thrifty? Raw used clay (needs some processing before using) is only $10 per 5 gallon bucket!
Important: When purchasing clay, please "sign-out" the bag number(s) on the provided sheet, and label your box/bag of clay with your name using the provided red tape. All unlabeled clay will be re-constituted for the kids classes.
Cost:
$5 per drop in session, put cash or cheque in the yellow lockbox with your name, date and time of your drop in. Members may bring up to 2 non-member friends for $10ea.
Now available! Packets of 10 drop in tickets for $40... must purchase from a board member.
Photography Printing By Demand
WATCH FOR UPDATES ON OUR FACEBOOK PAGE & GROUP
This printing service is for anyone who would like to have quality photos printed on our professional photography printer. Prints will be printed by an Elkford Photographic Arts Club (E-PAC) representative. Call Brenda at
250 464-1949
or Email your photo files to
elkfordphotoprinting@gmail.com

and simply come to pick them up when ready!
​The fee will be determined based on number of prints and print size. EAC Member discount offered!
​The Art Studio provides a place for you to be safe, entertained, and feel like they belong somewhere. It helps new teenagers adjust who just moved here. The art studio is a place of peace and quiet away from home and gives me a sense of belonging, and inspires me to continue on in art. – Jasmine
Powered by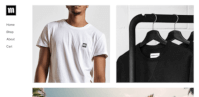 Create your own unique website with customizable templates.