Interested in helping out with the Arts Council? We are actively seeking helpful people to add to our volunteer base! Email elkfordartscouncil@gmail.com or contact any board member to find out how you can help.
Our Board meets monthly, contact us to find out when the next meeting is scheduled. We'd love to have your input and welcome new people to the board.
---
BOARD MEMBERS:Teri Cleverly - President, Grant Team, Instructorteri.cleverly@gmail.com
250-433-7007
www.tericleverlyart.weebly.com
LeAnne Cheswick - Vice President, Programming, Social Media Manager,
Pottery Club Facilitator
upkarmacreek@gmail.com
www.facebook.com/muddypug/
Jeanette Fairbairn - Secretary
fairjeanette@gmail.com
Robyn James - Treasurer
Ingrid.james@gmail.com
​​
Shannon Parnall - Director, Programming Committee, Instructor
slparnall@gmail.com
www.facebook.com/My-Sunshine-Dreams-
Katherine Russell - Director, Grant Team, Instructor
k.russell.glass@outlook.com
250-665-8005
www.katherinerussell.ca
​Steve Jolie - Director, Lead of Photography, Photography Club Facilitator, Instructor
number1son67@hotmail.com
Brenda Jolie - Director, Photography
brendi33@hotmail.com
Corie O'Sullivan - Director
coroline_osullivan@hotmail.com
COMMITTEE & VOLUNTEER MEMBERS
Tathlina Lovlin - Volunteer, Programming
Committee, Instructor
tlovlin@gmail.com
​​
Arlene Bohn - Volunteer, Programming Committee

Ronda Wilson - Volunteer, Memberships, Registrations, Fundraising

Michelle Barthel - Volunteer
---
The Elkford Art Studio is located at
816 Michel Road
2nd Floor of the Recreation Centre
Elkford BC
Mailing Address:
Elkford Arts Council
PO BOX 906
Elkford BC
V0B 1H0
Email us to be added to our mailing list:
elkfordartscouncil@gmail.com
Follow us on Facebook &

Instagram

!
It means a lot to me to go to the Art Studio because it puts more fun into Elkford. – Lincoln
Powered by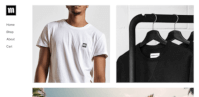 Create your own unique website with customizable templates.